Appreciation for Water Drinking Safety
Continuing Professional Development (CPD)
DATE :   18 Feburary 2022 (Saturday)
TIME :   14:30 pm – 16:30 pm
VENUE: 
For ZOOM: Webinar link of HKIWSS will be provided for successful applicants
Venue for water tasting: Activities Hall, 2/F, Centre 600, 82 King lam Street, Lai Chi Kok, Kowloon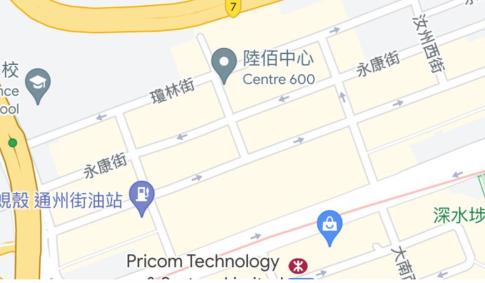 (Closing date: 16 Feburary 2023 (Thursday))
PROGRAMME HIGHLIGHTS:
Drinking and eating fresh food (such as Sushi, fresh mineral water etc.) in restaurants are entertaining and need safety.

Introduce with safe approaches for enjoying different fresh water.

Suggest analytic approach for self-protection measures while tasting the fresh water.

Q & A
SPEAKERS:
Mr. Ivan Lee
Mr. Ivan Lee, a famous Water Sommelier (品水師)in Hong Kong. He had introduced related skills and interviewed by TVB and other media. Mr. Lee had been certified (via examinations) as related experts in Germany.
QUOTA:
90 (for the ZOOM applicants)




(Registration is on first come first reserved basis)

20 persons will be arranged to taste water on the date.



LANGUAGE:
Cantonese with Materials in English (no hard copy will be distributed)
FEE:
Free of Charge is for full time students attending webinar only.

HK$50 is for Non-member (attending webinar with CPD certificate).

HK$30 is for HKIWSS- member (attending webinar with CPD certificate).

HK$150 is for water taste with CPD certificate.
CPD CERTIFICATE:
2 hours CPD certificate will be issued to participants after the event, and it will be sent by HKIWSS via email
Note for Registration:
Duly completed application forms accompanied by payment receipt (if applicable) together, email to

[email protected]

hkiwss.hk

An official receipt (for CPD handling fee) will be distributed to the registrant only and mail with CPD certificate.

The seminar will be cancelled when the typhoon signal No. 8 or above, or black storm warning is hoisted 3 hours before the seminar commences.

Information provided will be kept strictly confidential and will not be sold, reused, rented, loaned, or disclosed to third party.
Payment Method:
Payment should be made to "Hong Kong Institute of Water and Sanitation Safety Limited". Or deposit at "HSBC" Account No. 149-657132-838. Please email / WhatsApp bank receipt (marked with your name) to [email protected] / HKIWSS WhatsApp 91989325
(Mark with your name and phone number on your cheque)